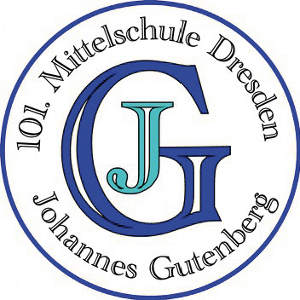 Our school is centrally located in northern Johannstadt on Pfotenhauerstraße. Since 2008, our two main school buildings are connected via a modern glass foyer. Thus upon entering our school, one breathes in a new sense of space. This space is essential to the many ideas, and the plethora of activities, that flourish here. Our school enrolls about 450 students, 40 teachers, 3 guidance counselors, 1 inclusion specialist, 3 groundskeepers and kitchen and janitorial staff. Above all, our school is a family made of up of members from around the world. "Being different" is part of everyday life here.
Special needs students study alongside children with developmental or learning disabilities. Athletic students study with those more interested in the arts, the musically talented with the socially engaged. Our faculty offers individualized help via classroom integration and through counseling sessions with parents and partners. Individuality plays a big role here, even if it's sometimes difficult to fit each individualist in each class under one umbrella! Like every family, we have our smooth and rough edges, our challenges and our happy moments.
The winner of the Saxon Information Science Competition, 9th Grade: Problem-solving with User Systems attends our school. Since 2015, we host the BossMeal program, a student and faculty concessions initiative of which we're very proud. We offer all-day programs, tutoring and much more.
Where you can find us:
Pfotenhauerstraße 42, 01307 Dresden
(Handicapped accessible)
Phone: 0351-44039190
E-Mail: MS_101@dresdner-schulen.de
Web: http://101ms-dresden.bplaced.de
Hours of operation:
Monday through Friday: from 07:45 a.m.
Please contact:
Juliana Dressel-Zagatowski, Director
Stefan Popp, Assistant Director
We speak: Russian, English, French, Arabic